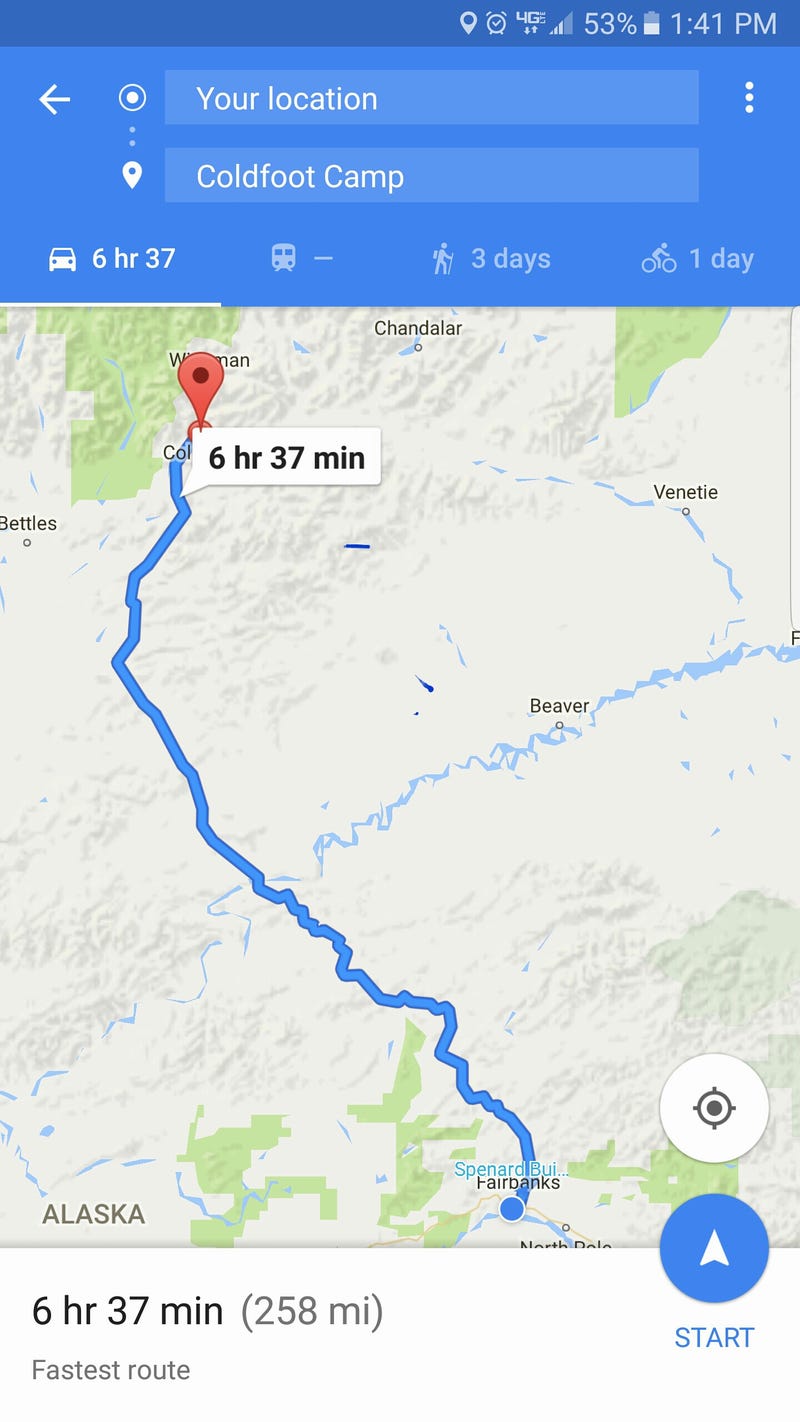 Doing one leg of the drive tonight. Coldfoot is the last beer heading North, and last public gas station for a while. It is basically a glorified dirt road, and we are limited to 50mph for reasons that become obvious.
Driving this beauty for work. 2500 Duramax 4×4 four-door with an 8 foot bed.Happy to answer any questions about the AK pipeline, haul-road or right-of-way.
Addition: Made it to Coldfoot at 10:30p and it was still light out. The sun had just slipped behind the mountains. We are well past the arctic circle. Checked into my sweet room! $5/hr internet. Time for bed(s)!