I got this thing as a flip and I'm breaking the rules here. I like this thing and I'm keeping it. It's like riding an angry Chainsaw that needs to toss you like a Bull.
Here's a restored Yamaha Yeller Tri Z.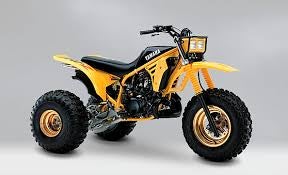 (Now I know what the FP authors are up against..)
Anyhow.
I'm thinking a Black and Yellow scheme similar to Pic 2 that might show up below.
(Hey! It worked! Not as I hoped but I'll take it.)
Second choice is Red and White. As maybe below.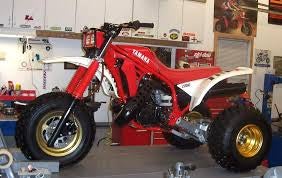 (Jeez.. One day I'll get this right.)
In a perfect world I'd own one of each. They were built for competition and usually got trashed. Like the Kawasaki Tecate and Honda 250R there aren't many survivors.