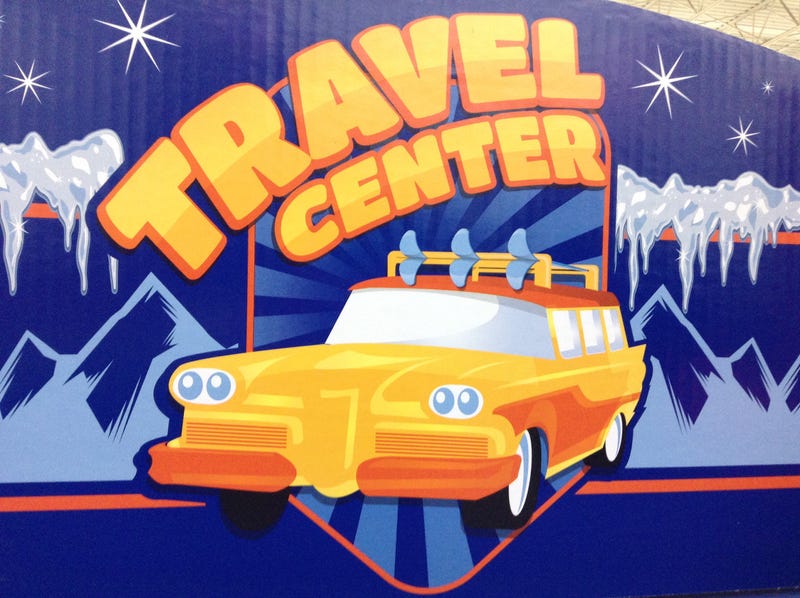 First up is this ad from a sign at Walmart. Somebody is a jalop because who else would put an Edsel wagon on an ad?
Second we have another 5.6 liter V8 Nissan...
I also saw a man filling up his snow covered C3 corvette at the gas station. It's been snowing and around 9 degrees all day. I have massive respect for the man driving a 70s Corvette in this weather.