Woke up at 3 am to this. That red circle is my house. That's about 4 blocks.
Several buildings burned up but gladly no loss of life. 3 alarm response, so many sirens and the eerie glow I thought the world was ending.
Here's more pics (not taken by me)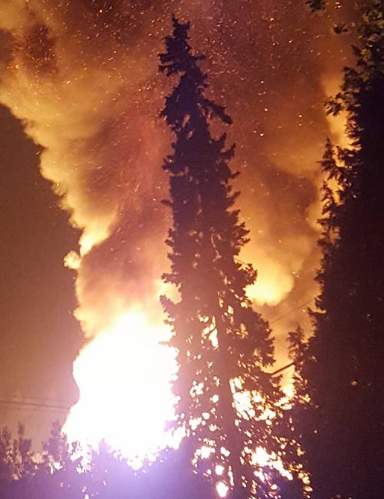 When I left for work they were still putting water on it.