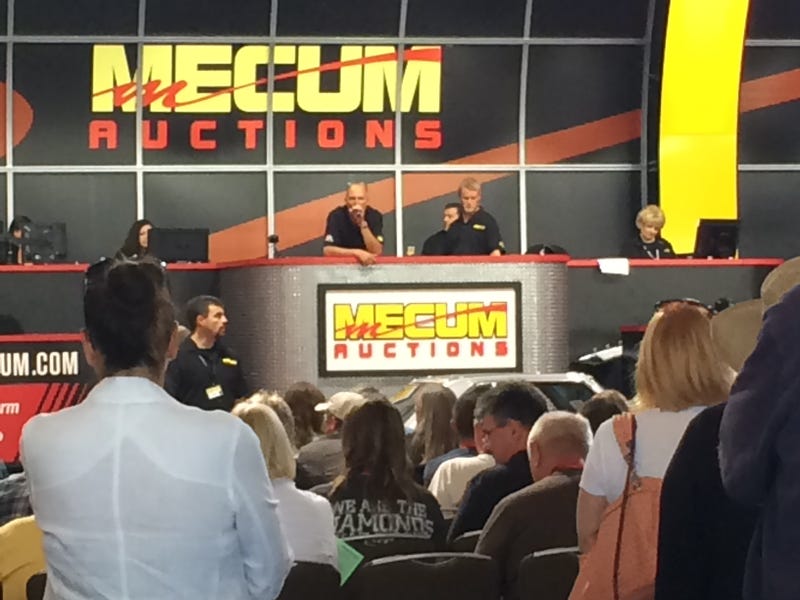 The first auction I hit was the Mecum Auction. They said they had 750 cars, and two and a half hours later, I think I saw about 725!
Lamborghini Jamara, in the parking lot!
I spent about a half hour just wandering the parking lot before going in.
$52 million Datsun
$50,000 restoration Cuda
This is a Stutz IV Porte. With 24k gold-plated trim pieces and fur lined trunk, it doesn't get any more pimp than this
This guy swapped a Chevy V8 into his Porsche slant nose
and was nice enough to let me sit in it!
This is a T5 Mach 1. Ford offered military personnel the opportunity to purchase Fords abroad. Three Mach 1's were shipped to Germany, two were wrecked. This is the only T5 Mach 1 left.
Dodge Dakota 'vert!
Dat boat tail
The Auburn is a beautiful car, but it really needs to be white.
This was a Shelby convertible prototype: a CR350
GT500 or GT350
Purple Panteras and the best
I love the 456, but this one had swirly paint, a headlight cover that needed to be adjusted, and an auto tragic transmission, so I decided not to bid...
The second M1 I've seen in person, and the second one ever seen in orange
$Kay bait in her favorite Tungsten gray
This is an AC Fruia
Turbo 5! First time seeing one of these in person
Bizzarrini!
$kaybait overload