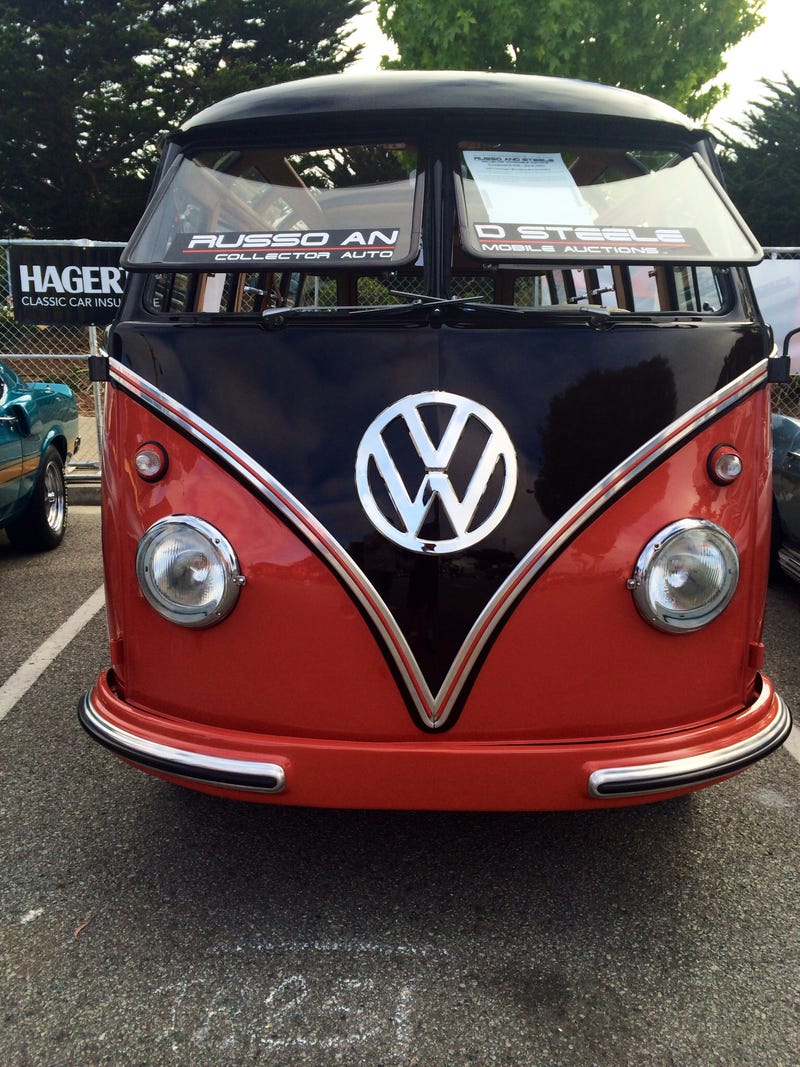 Right in downtown Monterey was the Russo and Steele auction. There weren't nearly as many cars as Mecum's, but there were still a lot of good finds.
Yeah that's coolant leaking out of a Countach... I'm betting this was going to get discounted
Still pretty though
I was so excited about seeing this Longchamp, I saw it through the fence and reorganized my schedule just to stop in and see it.
Exposes fasteners!
Oh god that Longchamp kept haunting me...
First time seeing a Shelby Series 1. I'm a pretty big fan of these.
Dem Buttresses...
How bad would it have been if I bought this?
Be sure to check the tag "Concours d'Oppogance" for more of my coverage of Car Week!