What is an automotive enthusiast you ask? Well that's up to you to find your own answer in what defines you as one. There's no right or wrong, no manual or auto, just a genuine passion for cars.
What makes me an auto enthusiast is actually a myriad of things that isn't an eloquent symphony of exquisite fancies. Rather it's just a random jalopy of things that is mushed together to vaguely form what I'm into. Things that I find to be the cat's pajamas. Things that make me stop and pause to soak in these automotive wonders.
I love flip up headlights. I don't care which way they flip/pop out, as long as they are hooked up to some kind of electric motor and do something. They are always cool because they create a silhouette that can't be had with fixed ones.
When they're up, it's open to discussion on whether they horribly worsen the appearance but no matter. At that point, it's probably nighttime and you should go home to watch syndicated reruns of Seinfeld.
I mean, at this point are the flip-up mechanism really necessary? The answer is yes. Yes they are you uncultured swine.
I also adore flip up headlights, get this, without flip up headlights!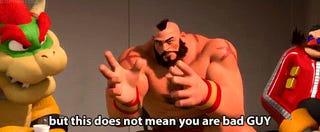 Something about this just ticks all the right boxes. It seems so wrong yet so right. I can't put my finger on it and couldn't find an answer to this obsession of mine in the whole 30 seconds I sat down and actually pondered on it.
The Honda Prelude 3rd gen is a car that I appreciate because the little things count in life. Now completely disregard that crazy awesome questionable bodykit and hear me out.
That Prelude was designed to have the lowest hoodline of any FWD car in the world. I mean just look at it.
A nice touch is that they started incorporating high strength steel during this era to create those razor thin A-C pillars. Nobody would look twice at this car, but I would.
2014 Chevy Camaro visibility need not apply
Lastly, this car came with an ingenious mechanical 4 wheel steering mechanism which wasn't a very popular option because Americans don't buy anything cool. Case in point, all of like 2 people bought the Cadillac CTS wagon.
This rolls into my next little gem. Corvette Racing team's Jake. That is the epitome of awesomeness for a logo, albeit for an excellent racing team.
WAIT, I mean, The Cadillac CTS Wagon. Actually, any wagon for that matter. I don't care what powers it or what the gearbox is, as long as it's a wagon and not brown in color ( I kid).
One look at a wagon of this vintage, and it creates sooo many questions I'd rather leave unanswered; specifically concerning that creepy guy with his bird in the middle of a field. But on that same note, that creepy man is awesome! He's obviously an anti-social schizophrenic with a love of birds and forever alone BUT he's cool enough to buy a huge ass family hauler just for himself! Will he ever conceivably need that much space? YES he will! Not for any future aspirations of finding his true love and creating a large family to vacation with, but rather to buy more birds! You can fit a lot of birds in the wagon if you get what I mean. (I actually meant nothing by it and had no reason to italicize it, I just wanted to see what you people would come up with left to your imaginations).
Anyways, this is just a taste of what I relate to and what drives my enthusiasm within the automotive culture today. There are so many different automotive genres and sub-cultures, what a time to be alive. Now I ask you, What drives your enthusiasm? please say stanced.
photo credits go to whoever was unfortunate enough to be in my google image search query.