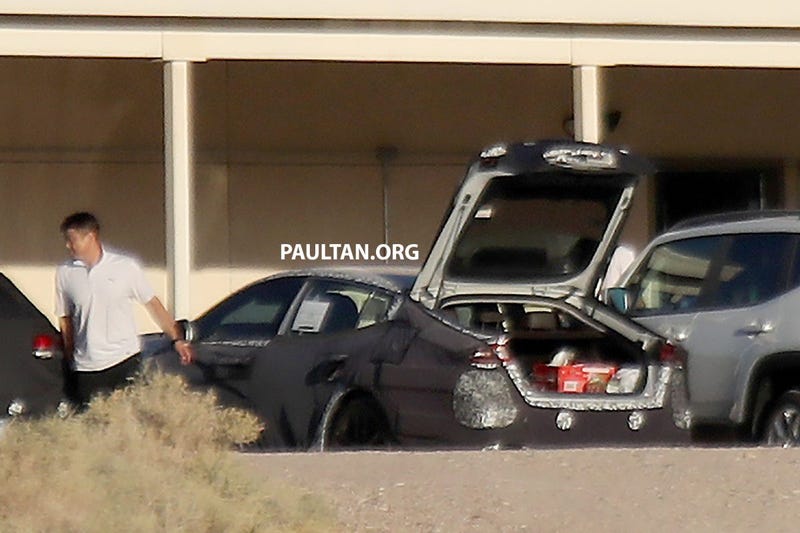 That's right, Kia is about to produce a RWD, 365 hp twin-turbo V6 hatchback for the same price as a 208 hp Infiniti Q60 2.0t Premium Coupe ($41,000). Not to mention the Kia will likely offer a 241 hp 2.0T variant for $35k, which makes it a direct competitor to the lease-spec compact luxury sedans. I'm excited for this! Also add in the fact that the Hyundai Genesis Coupe was discontinued (and won't have another RWD 2-door until 2019 under the Genesis brand), tells me the Kia GT ended up becoming something that an "upmarket" HyGenCo couldn't compete against.
By the way, I totes saw the hatch coming. (The lack of panoramic sunroof on what appeared to be a top end tester was the biggest giveaway).
*Just going to set this here for reference since I know people aren't accustomed to the hatch height on liftbacks.
**Just an impromptu automotive reminder with this guy.
***Edit: I was over excited and didn't think this out. It would probably be about $35k for the RWD 241 hp 2.0T, $39,500 for the RWD 311 hp 3.8L, and $44k for the RWD 365 hp 3.3T. But I'm just speculating here based on market positioning and assuming the vehicle will be fully loaded with AWD at $51k.