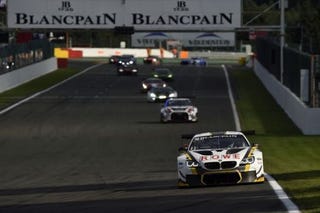 WOOOO!!!... This feels kinda familiar...
BMW loves Belgium, I guess. It's not the kickass Z4 GT3, but the M6 did well... not... exploding...
Also helped out by 4 minutes worth of delays from penalties from the #8 Bentley.
All in all, awesome race.
CONGRATS TO MAXIME MARTIN. Hometown win, y'all!!!

Need moar endurance racing.
I sleep now.