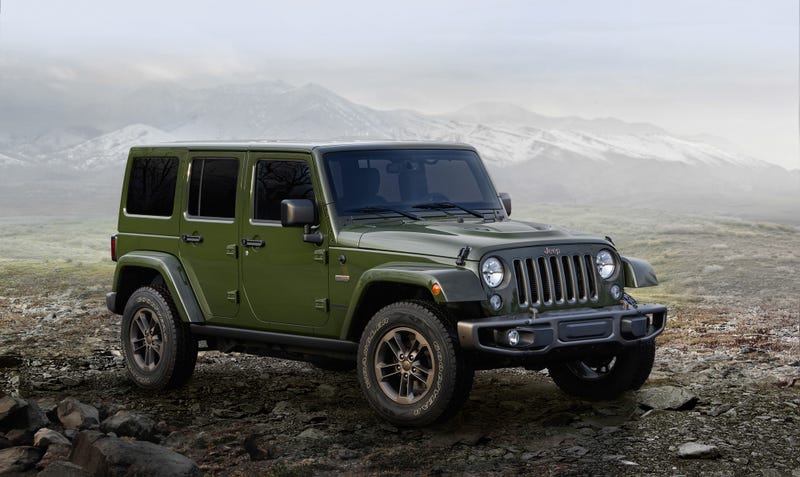 TBH 99% of them don't interest me. And the U.S. off road community can't get enough, to the point where other off road vehicles, especially imports, are an afterthought. Now, I've been working on my friends' Jeeps for years so I've come to respect the XJ Cherokee and it's amusingly agricultural 4.0 straight six. I also like new Cherokees and old Wagoneers.
The endless lifted Wranglers though? I would be thrilled if I never saw one of those ever again. But instead they're just everywhere. Mostly bone stock in supermarket parking lots, but also when we go off roading too. Don't get me wrong, off roading is epic. I just wish it wasn't all about Jeeps here in the US. For example, the last run we went on was 90% Jeeps. There was even a little friendly banter about the "imports" over the radio, which also proves my point.
And yes, I've driven a 2016 Rubicon, but the ~10 mile drive didn't change my mind. I didn't drive it off road but let's be realistic, most people never hit the trails and the rest do it a few times per month. For that reason, I think it's appropriate to judge the vehicle as a car, since that's how it's used for the most part.
And when viewed from that perspective? It sucks. The the Rubicon's tacky, noisy, and shamelessly cheap interior is appalling for a $40,000+ car. Furthermore, the soul sucking corporate V6 sounds like a washing machine. The throttle pedal was also a disaster. Even the owner admitted he was having a hard time getting used to it.