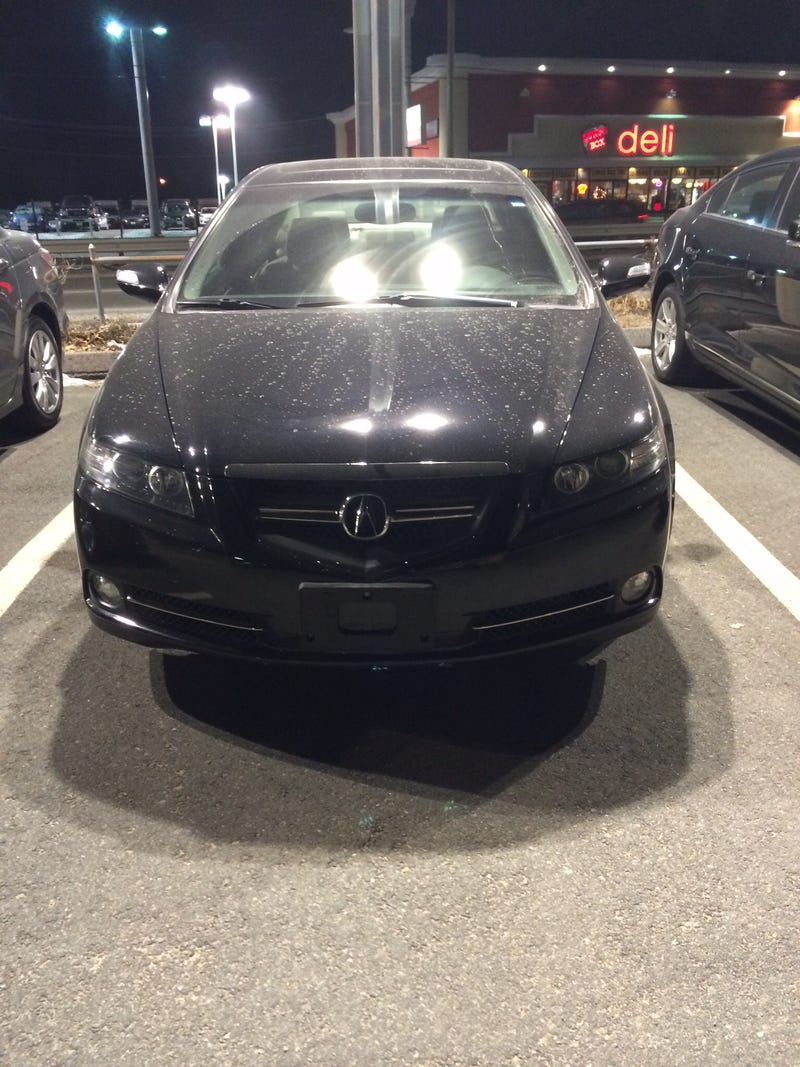 Signed all my paperwork for the TL. On paper, they tried to stick me with $89 wheel locks. I didn't notice it at first, but the salesman forgot to include it in his math, I triple checked! Then the finance guy tried to sell me extended warranties, blinker fluid, wheel/tire protection etc. He also tried to sell me a remote starter, but the car I just bought is a 6-speed manual, so......
Then he shot me a quote for a high interest rate. I told him my local bank could do better. He told me the difference between my payment was $7. I said yeah. He then magically found a rate a point and a quarter less. Wow! Magic!
So I was all set in about 45 minutes, I get to pick it up Monday. Now I just have to get the TPMS sensors out of my current wheels and put them back into the original steelies.