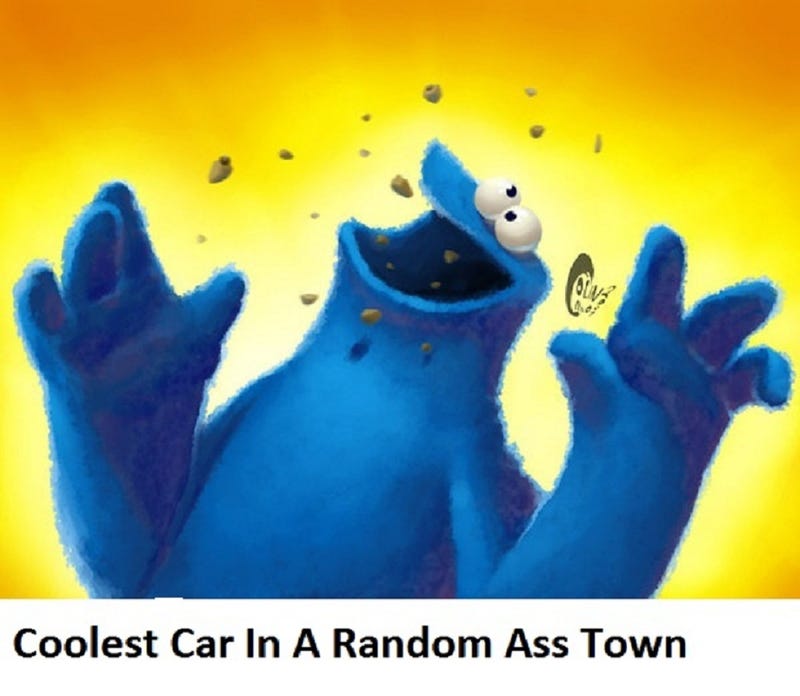 Time for our daily OPPO field trip to do what we always do, look at cars :]
Yesterday, we took the old rear engine, 4 rotary diesel, carbon fiber OPPO bus out to Bydgoszcz in Poland. Wonderful town all in all. Trmoore09 quickly took note of my "hatchbacks everywhere" warning but pulled through the beige :] JawzX2 bless us with a sweet Alfa Wagon. JayZAyEighty's eye was fully charged finding hidden Miatas like a boss. Speaking of, Thebigbossyboss found a neat set of silver e39's in sedan and wagon form. 505Turbeaux for a place to stay in a Jalop ass home. Speaking as Jalop as fuck, Pikersez for us a brown BMW wagon, could be manual diesel :] Audi-os found my personal car and Saablife found another Skyline... sort of :]. The rare as fuck award goes to RazoE and the Renault Aventime lol :] Top honors go to KnowsAboutCars for a finding a lot of cars... literally, some of his find included lots and garages full of rad cars lol :] Thanks to everyone who participated, always much appreciated.
Today we are visiting Cartagena in the northern coast of Colombia. A little bit of everything here from the main land to the city (which is prohibited, see below). Always awesome where the old world and new world mix.
RULE: Can't go to Bocagrande "city". Have to stay on main land.
In this picture, the city is tempting, but forbidden.
As for cars, I decided on this little number found here.
not sure what it is but honestly, I was distracted from all of the sexy biscochos all over the place! No manches, unas nalgonas ricas.
Good luck dudes and dudettes :]