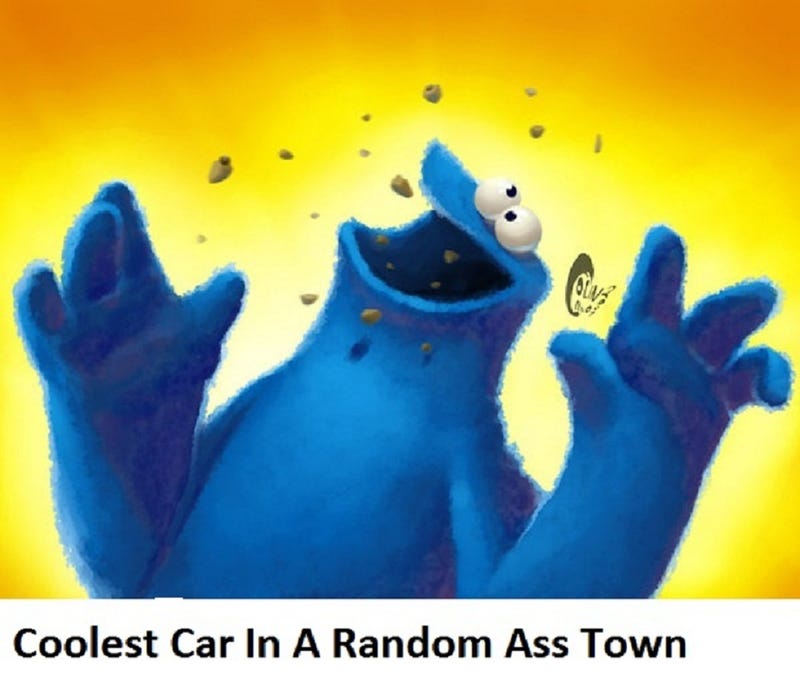 Time for our daily OPPO field trip to do what we always do, look at cars :]
Yesterday, we took the old rear engine, 4 rotary diesel, carbon fiber OPPO bus out to Cartanega in Colombia. It was a very...South Americany town lol :] It did not stop us from finding some cool sheeeeeet! And babes as RazoE and I found. Que biscochos con unas nalgotas y piernas hermano, no manches guey!! Tsurus as well :] Thebigbossyboss and trmoore09 found a sweet set of Broncos. trmoore09 also pulled through wonderfully with many treats including a sweeet Jeep and Pug 206 convertible. A sweet old merc and Blazer as well. Mass quantities of awesome came via KnowsAboutCars as well with many awesome finds including a awesome LR and some rice lol :] JawzX2 found a Lada... I had no clue they were there, must be hard to find parts. Also a sweet Mr. 2 and Renault 4. Honors honestly goes to everyone who were just able to find anything, this town was in rougher shape than I thought and it seems soo odd that the very nice and clean center of Bocagrande was so close. Such an odd ass split in class. I'm sure high end executives go into town and buy hookers all the time.
....yeah... anyways.
Today, as a request I noted but can't remember by who, we are visiting Clearwater, FL in Murica! Just absolutely beautiful!!! As someone that spends a lot of time on the coast (Texas) i'm quite fond of coastal towns, and what a beautiful one this is...
I bet I could jump that gap, I'm sure many people have tried it lol :]
For my find, I chose this particular site because of the nice mix of items. It just seems more real to me that just finding a Porsche or something. I use to work at a service center that looked just like this when I was waaaay younger. It's the type of place most "car enthusiasts" avoid as far a looking for a job but you get the best prospective on cars at places like this. A real prospective on real cars. Not this over produced "Inside Koenigsegg on /DRIVE" hype. You may know the power to weight ratio on a McLaren P1, but replace the timing chain on this old 22R Toyota truck or replace the flame trap box on this 2002 S80 T6, the customer will be here in 2 hours and she is pissed.
Good luck dudes and dudettes!