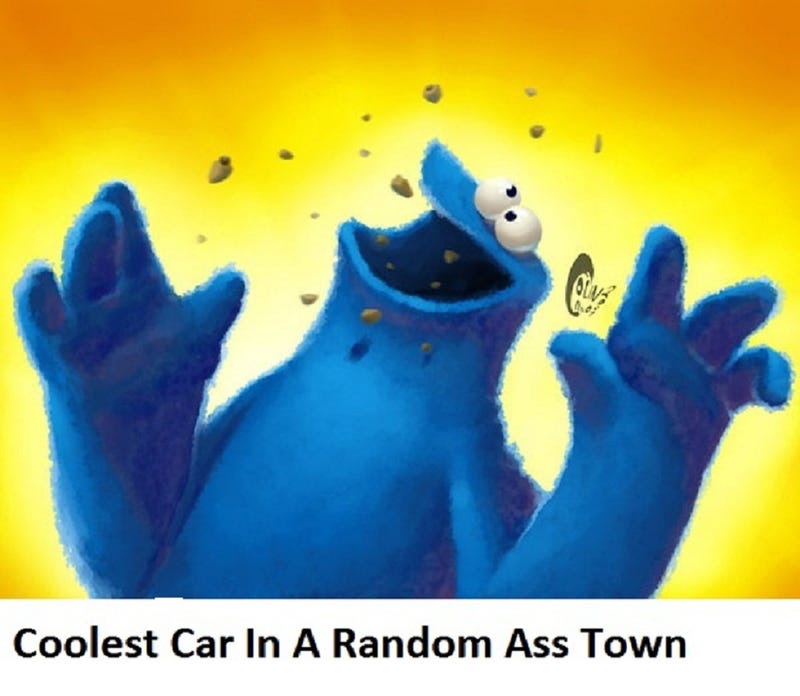 Time for our daily OPPO field trip to do what we always do, look at cars :]
Yesterday,we took the rear engined, 4 rotary diesel, carbon fiber brown OPPO bus to Sundsvall in Sweden. As of now, the most Jalop place ever! I'm crazy tied up at work at the moment but i'm glad I was able to respond to the majority of you cool peeps yesterday. Many many awesome stuff, i really appreciate it and that town ruled ass!
For those who missed it yesterday, please take a sec to see what we found around this rad place.
Today, per request from racecaR, we are in Evansville, Indiana in Murica. I'll admit not knowing too much about Indiana, but i'm liking what i've been seeing so far :]
If all possible, keep it in the lines please :]
This is my find.
Good luck everyone!