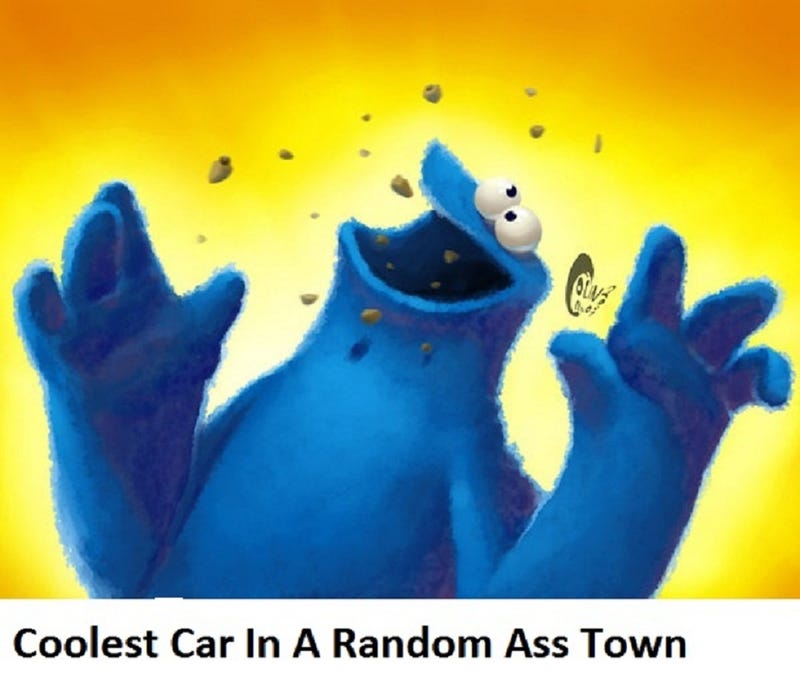 Time for our daily OPPO field trip to do what we always do, look at cars :]
Yesterday, we took the rear engined, 4 rotary diesel, carbon fiber brown OPPO bus to Morgantown, WV in Murica per request from ScaryMageenis.
Nice little college town. But from what Scary, Jacob, and RTeeJay have said, expectations were a bit on the low side. But we a have a brown OPPO Bus full of Doritos and Oreos heady to kick ass! RazoE quickly found those odd looking vans that I think were confirmed as university maint. trucks, a kickass OG Mini Pooper, and daddy bought Benzes. Luc.A found a cleaner than usual Neon, MKS, older SL, a K, and a neat little MG. Brian Silvestro spotted a hidden Miata. The rest of the finds were all conquered by carcrasher88. Many finds including a couple awesome lots that seem to be ruined by a donked out caddy, some sweet Celicas, a hiding SRT-8 Jeep, 370 Nismo, Focus ST, a sweet classic convertible, rad GTO, and another jalop as heck used car lot. Thanks to everyone who participated, again much appreciated.
Today, per request from 505Turbeux, we are in Portland, ME in Murica. What are kickass little town!
Good luck everyone, i'll post some finds below after work calms down.