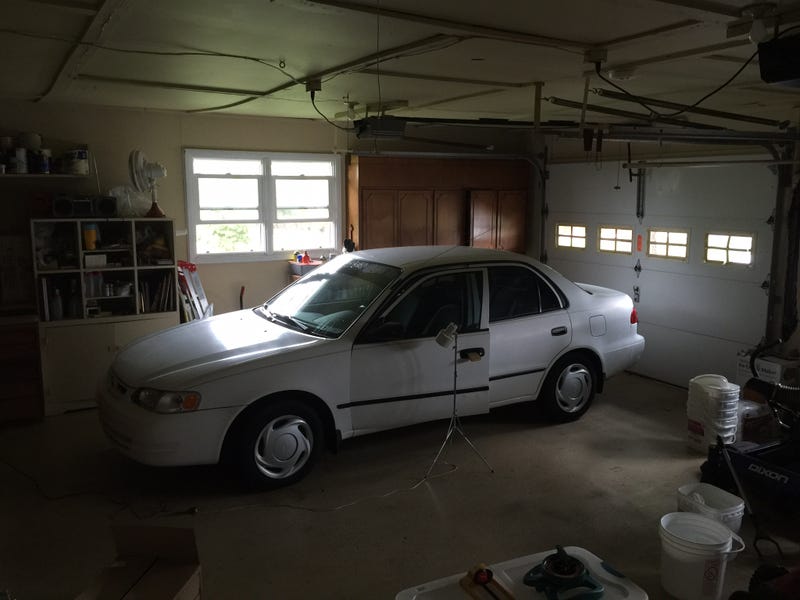 My grandma bought this. A 2000 Toyota Corolla CE with 103k miles. One minor surface rust spot on the passenger rocker panel, and a broken driver's door handle that they have glued back on. They got it for 2 grand. Not bad.
I drove it. It has new tires and is remarkably smooth and quiet, even at 75+ MPH. My mom had one just like it that she bought new in 2000, except it was tan. I don't think this car has ever seen a coat of wax and the paint is too far gone to worry about it now, anyway. My aunt destroys cars so it'll look like hell very soon. At least it runs well. All accessories work and the a/c is even cold.
As I mentioned, it's for my aunt. She's a financial basket case and totaled her rusty old 2003 Malibu a few weeks ago. Hope the Corolla doesn't see the same fate (upside down in a cornfield).