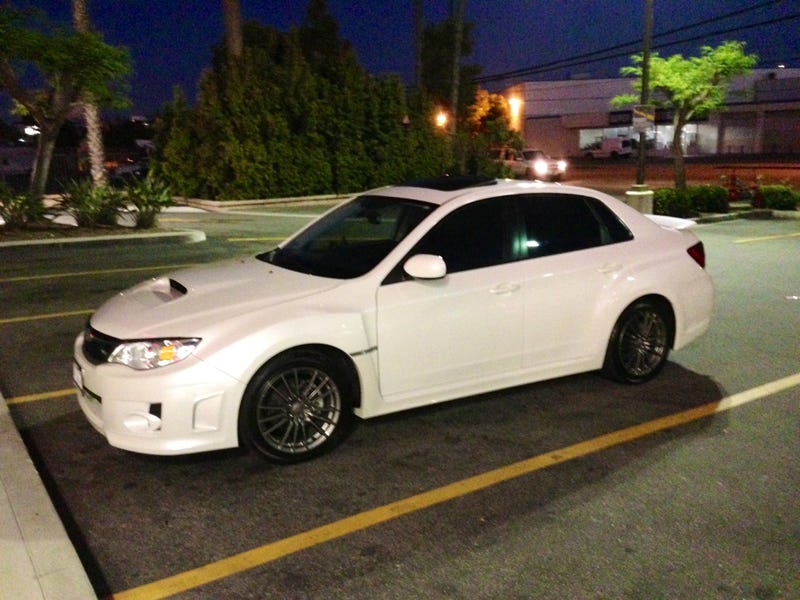 As some of you may know, I'm the proud owner of 2013 WRX sedan. It's been mine for about 11 months. I really, really love it, but there are some things I'd like to personalize. I'm not a fan of large scale cosmetic changes, so I'm looking into stuff like this and blacking out the chrome trim Subaru thoughtlessly installed on the bottom of the door window frames.
Other things like this and that, and a better head unit. Modifications that, to the untrained eye, look like it came from the factory.
I'm envisioning those black Special Edition WRX trim pieces with the vinyl chrome delete and a set of black, 18" RPF1s on the stock ride height and my, my, it's lookin' good.
I'm not looking into spending big on cosmetic changes. That money is better spent on performance down the road, though, again, nothing bonkers.
So, what do you guys think? Does your car remain unmolested for the duration of your ownership? Performance modifications only or go home? Do you take the conservative approach, or are you the type that goes wild?