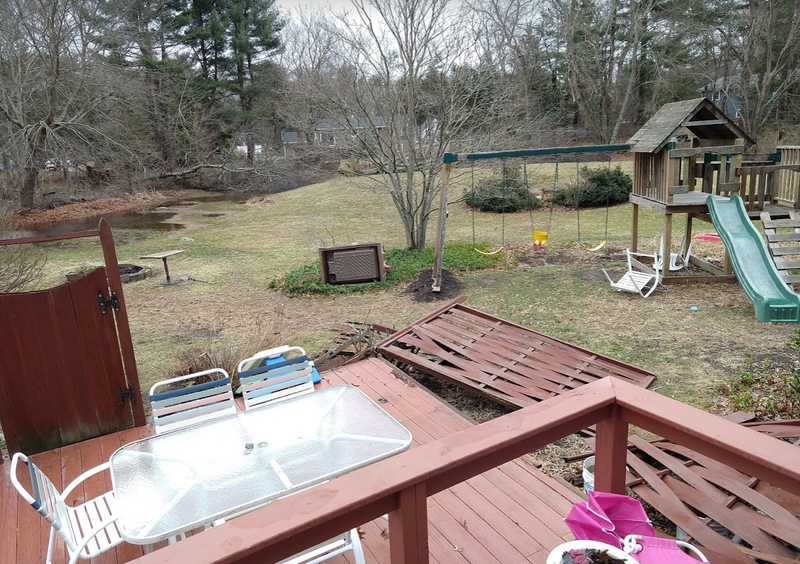 we actually like how the deck opens up to the backyard. I'm going to have to do something as this was the barrier between stupid people and my pool. I think I'm going to salvage what I can and rebuild off to the left. That was we can have the pool separated from the table/grill area.
I'm going to build framework out of the salvaged wood and infill with metal mesh. Total cost will probably be $100 for the mesh and hardware.
the basement, well fuck the basement
the tread mill was plugged in and the cord was hanging in the water. I walked across the 2x4, onto the treadmill and then road a desk chair over the the far corner to unplug the cord. There is some stuff that will need to be tossed, like the carpet, a sheet of drywall and a few little things. nothing of any significant value.
I now have a new project on my list, my very long list, install a new industrial size sump pump.