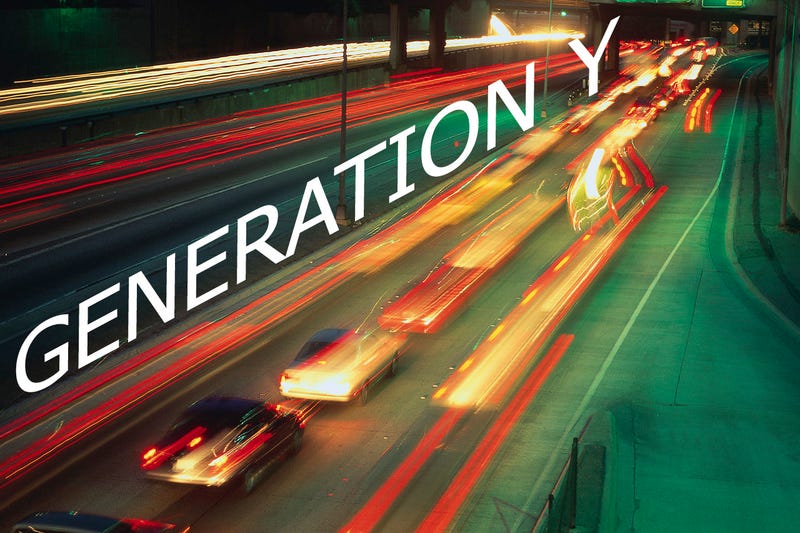 Yes! They are. More than anything else besides price... and suggesting otherwise is completely bonkers.
That's what is being asked here on Wheels, the poorly logo'd auto blog for The New York Times. Fewer and fewer kids these days are gear heads. Meanwhile auto manufacturers are left clueless why that could be. But it's not Generation Y's fault; the blame rests solely on the auto manufacturers. It's kind of pathetic, really.
Over the last decade, manufacturers have tried reeling in youngsters with atrocities like:
Chrysler PT Cruiser
Toyota Matrix
Scion x-Whatever
Pontiac Vibe
Just to name a few.
Jalopnik has a relatively young marketing demographic, exactly what car companies need. So what are they pushing on us? The Fusion Project, in partnership with Ford. Excuse me, I think I need to vom- Bleghhh! Burp, cough cough... bleghhhh! Sorry about that. The Fusion is actually a cool car, just look at that sexy Aston Martin grille! But sadly, it's not downright frigid. Well OK. It is frigid - for the AARP crowd.
My first favorite car was the Dodge Stealth. At 16 in the late 90's, my order of priority when lusting after a car was styling, then price, then performance. At 16, I didn't care as much about drivetrain, turbos, or handling. The Stealth was heavy and handled like a boat, but it was sleek, sexy, and styled after the Lamborghini Portofino:
Something about that boomerang rear spoiler. The Stealth was my obsession. It was as close to a real Lambo as I could hope to get.
So while everyone from Rutledge Wood to Ray Wert to Reggie Watts insist on the Ford Fusion, kids these days want to drive Lamborghini and Bugatti. And Aston Martin. Ford, if you're out there, could you find it in your hearts to sell a non-hatch two door Focus coupe? With your sexy Aston grille? The kids will love you for it.