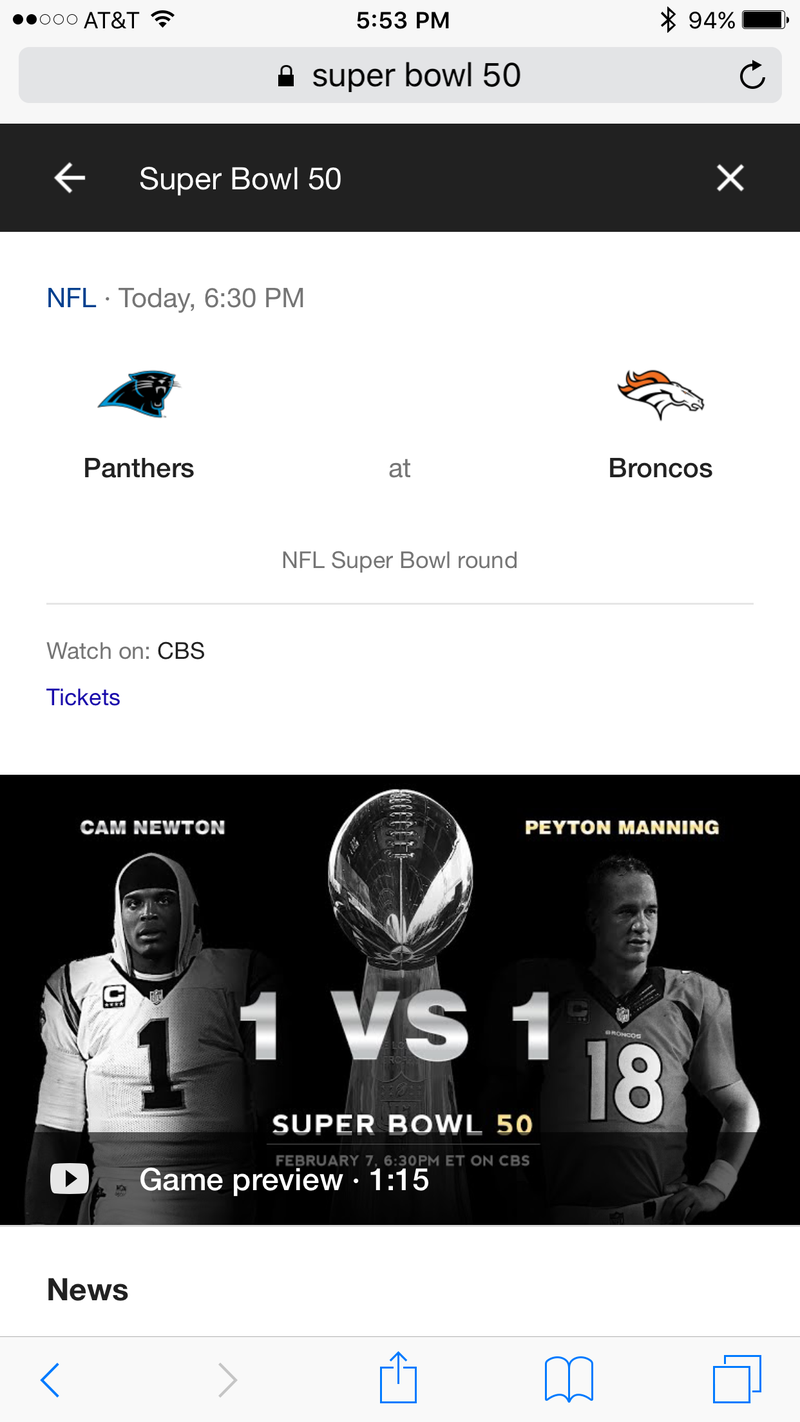 So here's my quick sport ball guess.
I think Denver's defense will keep Cam in check and they'll squeeze out a victory. Maybe 24-20 Denver to win.
Bonus points for me: got the antenna out since I don't have cable and got it adjusted. I have perfect HD sportsball tonight and I can continue to tell my cable provider to suck it.