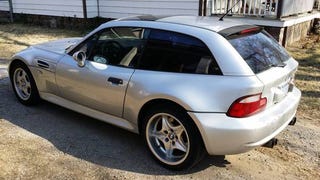 We all love the clownshoe here, but some loves can't be justified. Sometimes love costs too much. Sometimes, love is a crack pipe.
Here we have a 2000 BMW M Coupé. It's the funky looking creation that Bavarian engineers dreamed up on their off hours. It's got the gut and meat of the M3, but packaged in to an Altoid's can.
This particular car has 146,000 miles on its M3 3.2 Inline 6; mind you this is a 2000 model, so it doesn't have the E46's engine, it has the E36's heart. It's also got heavy cracks, scuffs, and scratches in the front valance, but it does have a clear bra to protect from bugs, so now worries. It's also got hazed out headlights, numerous dents in its boring (personal) silver finish.
And as anyone in the market for a German car would expect, it has its fair share of electronic calamities, such as a sunroof that won't open, window motors that are slow, and a broken hatch lock.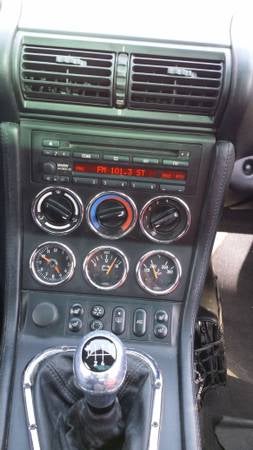 And to take on all of this, you must pay $16,000.
No thanks.