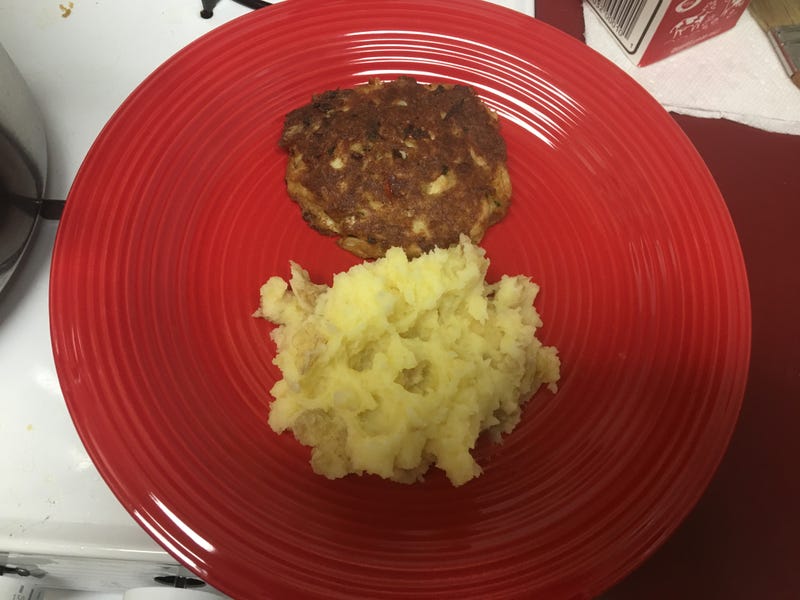 My search for the perfect crab cake recipe has spanned a couple decades, just like my search for the perfect chili recipe (conclusion: just use the Wick Fowler 2 Alarm kit with ground pork or ground sausage (no beans) for the best result. Simple).
Similarly, the solution to the crab cake problem was a previously existing recipe, not something I "cooked up." Use the Ruth's Chris recipe. BUT:
1) add very finely chopped onions and red peppers;
2) substitute Old Bay for blackening seasoning, and use about 50 percent more;
3) for thecreole mustard, use Dijon and add 1/4 tsp of rice wine vinegar and 1/2 tsp of Worcestershire sauce and, finally;
4) do NOT just bake them - use the French method for steaks. Use a pan that can go in the oven, get it hot as you can without causing the olive oil to smoke, and pan fry the crab cakes for 3 minutes, flip them, and put them in a 425 degree oven for 7 or 8 minutes or until the interior temp is 150F.
That's the best crab cake I can make. Your mileage may vary ...