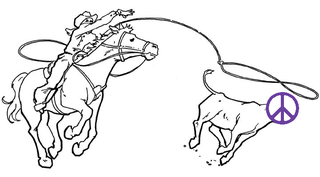 I've been window shopping on Craigslist pretty often in the last few weeks, so I thought I'd do something productive with it. I'm going to post a bunch of CL links to cars I find interesting and but a blurb up about each. Feel free to do the same in the comments!
OK, here we go!
---
Price: $2000
Miles: 205,300
Here's something similar to what my dad had when I was a kid - it's a sporty FWD Corolla with a 5-speed manual and the famous 4AGE motor. Miles look par for the course for a car that old, and it looks like the owner has added new rims as well as an aftermarket head unit and a window tint. Looks pretty clean, I have to say.
---
Price: $2500
Miles: 140,000, but I wouldn't be surprised if there were more
This one looks like it needs a little love - the paint doesn't look like it's in super great shape and (more importantly) the seller doesn't specify if it runs or not. I saw this post a couple days ago but the shooting brake article reminded me of it. It may not be a true brake, but definitely looks the part. If I had the know-how and resources, I'd love to pick this up and drive it around.
---
Price: $3000
Miles: 201,000
This one is a looker - white with stock gold wheels. It needs a new battery and starter, but more importantly has a rebuilt title (seller claims it's due to theft). Aftermarket sound system, very clean looking interior.
---
1983 Peugeot 505 S Turbodiesel (Portland, OR)
Price: $2600
Miles: 225,000
American Pugs! Gotta love 'em. I've been looking for a 504 Estate for the past week and while I haven't found any, I have found a few other Pugs on CL. This one needs a new slave cylinder, but the seller says it otherwise runs well. Definitely a quirky car, and with diesel being as cheap as it is currently, probably economical to run.
---
That's it from me for today. If you have any finds to share, please post below!