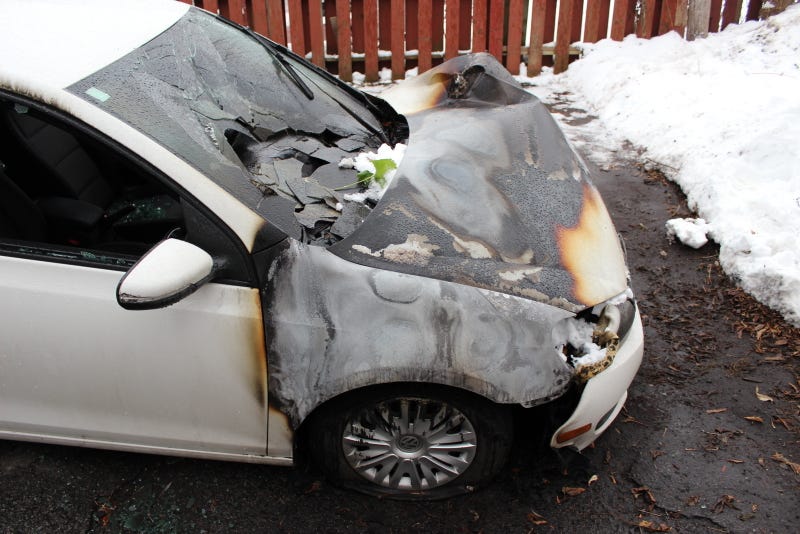 Thank you, Oppo, for the outpouring of comments and support from my car-b-que last night. It may be just a car, but Jalops know you never forget your first! I came out this morning half expecting to just get in and drive, but alas, that was not the case. I still have no idea what might have caused it, but I suspect it has something to do with a fluid hose break or something. I'm not sure if I'll ever know, but I'm hoping the dealer wants to find out and give me a good deal on a replacement.

Most of the damage seems to be contained to the engine bay, as the interior survived reasonably well.
It'll take more than a fire and glove box full of water to stop a Surefire!