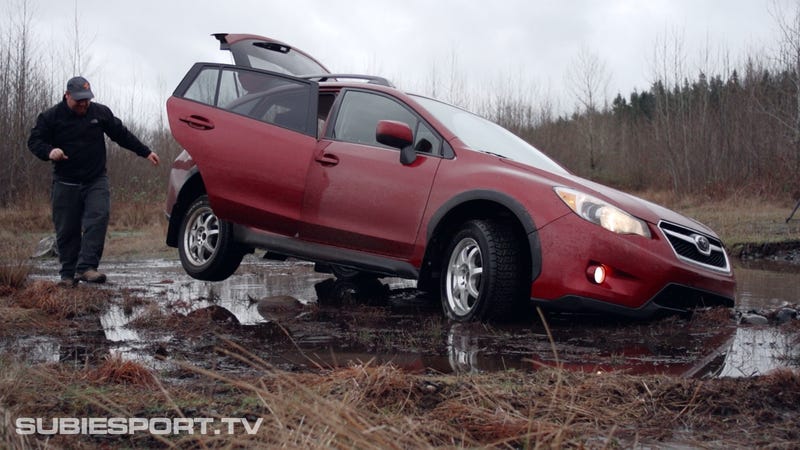 If you had a Subaru XV Crosstrek for a few days, what would you do to test it – I mean really test it? We had a few ideas and called on some of our more eccentric friends to see just how flexible this little sport utility really is.
For the first test, we decided to do a simple drag race... versus a modified WRX. Granted, the track was covered in duck poo and ice, but that's how it was when we arrived. It's not always possible to dictate or even predict the weather (especially in the Northwest) which is kind of the point of a crossover, right? A car for all seasons.
For our ADD audience, here's a clip from the day at the track. To watch the entire episode, you need to get a free login to http://www.subiesport.tv because there's a lot more than just this.
If you prefer short bites, we'll be rolling out short clips based on the full show over the next few weeks, including some bonus content.