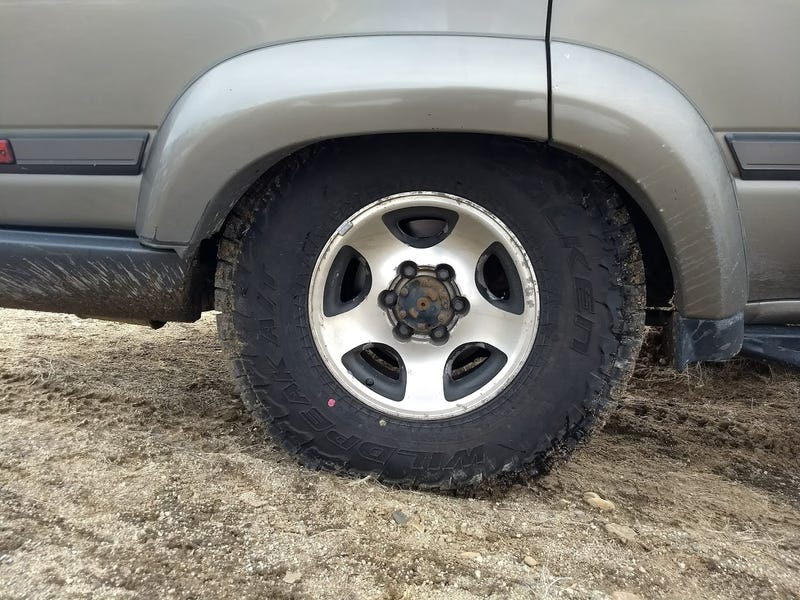 Big Cruiser
Little Cruiser
Big Cruiser
Little Cruiser
The difference in distance up the hill between the 2 was huge. The Cruiser would have pretty much crested the hill with open diffs. The GX got to about here.
pictured - kids that love dirt!

What I thought was interesting though was that it wasn't the front that limited the GX, the droop and stuff up front wasn't bad at all, and frankly not far off the Cruiser with the sway bar still connected, the rear was a different story, the cruiser moves that rear axle SOOO much.
The picture of the 2 rear wheels in full droop tells the story, the cruisers tires are 2 inches taller and its still 2 inches lower compared to the frame...which is higher on the cruiser. Still, when I asked ATRAC to go a little higher it happily obliged.
the kids had fun rocking the car back and forth on 2 wheels.
Changing the rear ride height didn't make a difference btw.