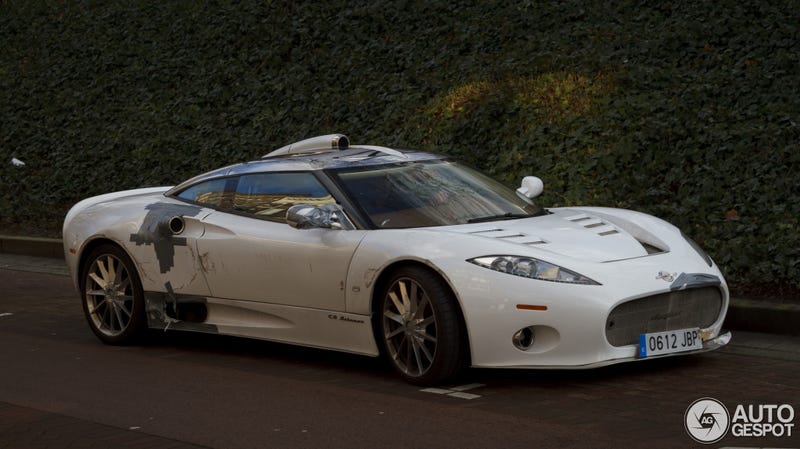 Well something like this C8 Aileron, being held together with Duct tape. More photo's at the link. Broken Spyker looks sad.
As for the company itself, it is currently registered in a small office above a Hairdresser. However this office is empty according to the people there, so probably Spyker doesn't have any employees anymore, nor any cars since they don't have any garage space at the office. Although they are presenting the Spyker C8 Preliator, of which they released this teaser, in Geneva. So maybe they just don't want people to know where they are located or something, so they can work in silence.
Spyker boss Victor Muller, is claiming to be cooperating with Volta Voltare, which is a company building an electric airplane with a range extender, which has yet to build a real plane. So this probably is one of Victor Muller's plans to save Spyker, and most of the previous attempts failed, including the one of saving Saab. So on the one hand I'm hoping this one works out, but on the other hand I think it maybe would be better for Spyker history that it stops now, and someone else tries again in say 20 years.
Source: autoblog.nl / photo credit: Nielsdj on autogespot.com