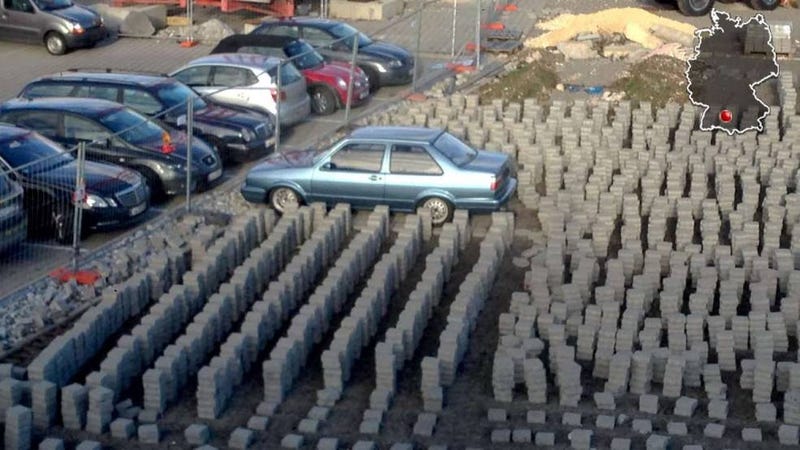 This Jetta has been illegally parked in Ulm, Germany for quite a while now. The owner of the lot wants to have it re-plastered, so they tried putting notes on the car and even involved the authorities to get a hold of the owner, but to no avail.
As you can see, progress is moving closer and closer, so it will get disposed of soon. Without an owner, it will probably end up in some wrecker's yard. MK IIs, or any kinds of Jettas for that matter, aren't exactly desirable cars in Europe, so lack of demand for parts will send this one off to China soon. In the form of a rather practical cube.
Jettas, and all kinds of compact sedans, have always been pensioner cars over here. This two-door sedan was an extreme granny special. Most of them had no options whatsoever, and came with the tiniest engine available. And remember, European base engines are waaaay tinier than the 2.slow, you guys like to complain about.
So why has it been sitting there for so long? From the pictures, we can see a custom paintjob, some expensive looking wheels, and some kind of lowering. Clearly this car has been loved by someone. Why did it all stop?