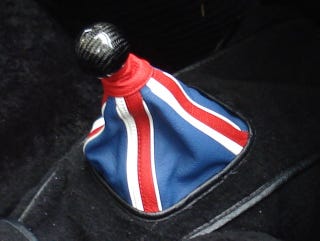 Redline Goods is having a 20% off Christmas sale today, on top of their (pretty much) normal 10% off that they offer. Coupon code is "xmas@RLG" If anybody is looking for custom shift boots, ebrake boots, armrest covers, steering wheel covers etc. for their car, this seems like a good time to snag one. Here are some other examples I could find from their website:
(Im so sorry for posting a Dart)
Lots of premade and custom designs are available, although I didn't really read any testimonials on quality. If they suck, don't blame me.