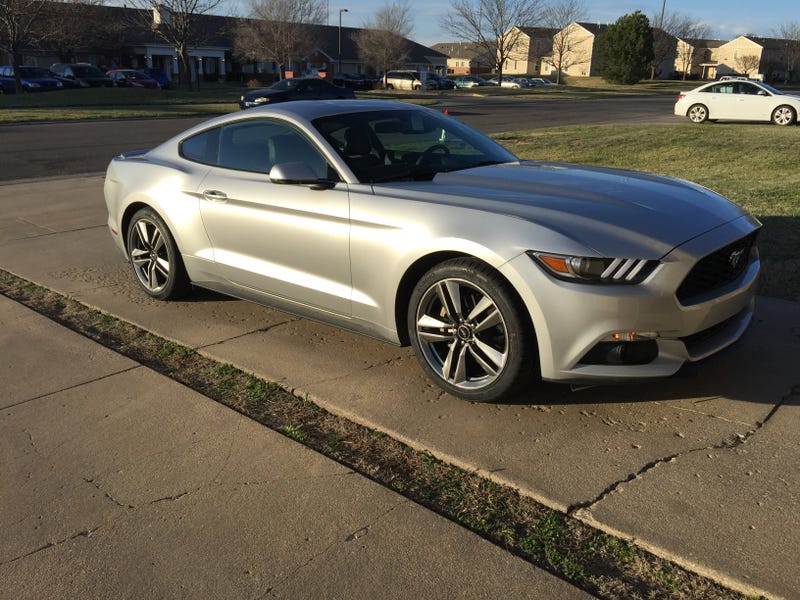 No close ups because muh muhstang is absolutely filthy.
For fun, old car new car.
205 -> 235. The ones on the car now are 255s. Kumho Ecsta PS91. They look like a Pilot Super Sport knock off. I was feeling cheap and they were $75 less than the PSSs each. Can't be any worse than what was on the car.
When pony car is life but garage is single car