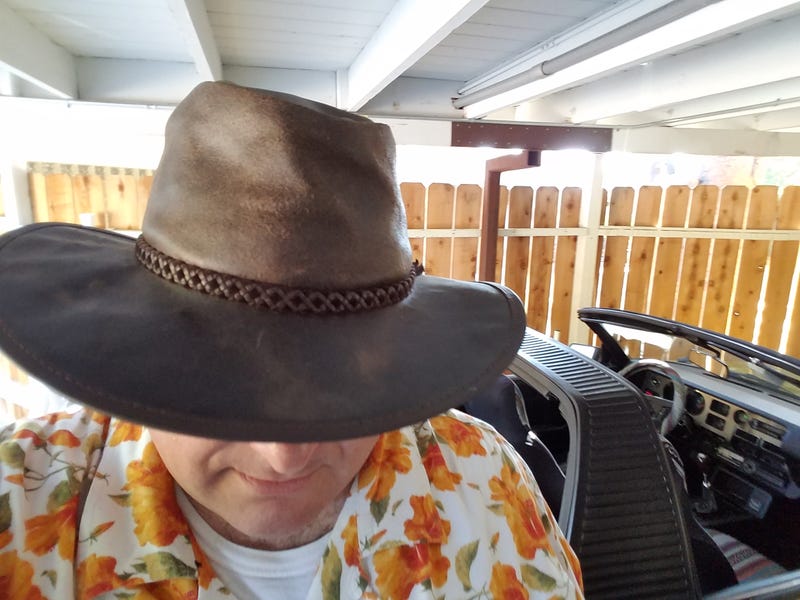 Silly hat...Hawaiian shirt...Vintage car...trip to the pet store.
I have no illusions. Even if I was cool at one time, I am now a creature of middle aged dadness. Antithesis of cool.
On the other hand, I get to drive my Sunchaser wearing an awesome leather hat, a comfy and fun Hawaiian shirt, and I need not give one solitary fuck about what any one thinks. After all, I could never be as embarrased of me as my teenage kids are. Liberty!