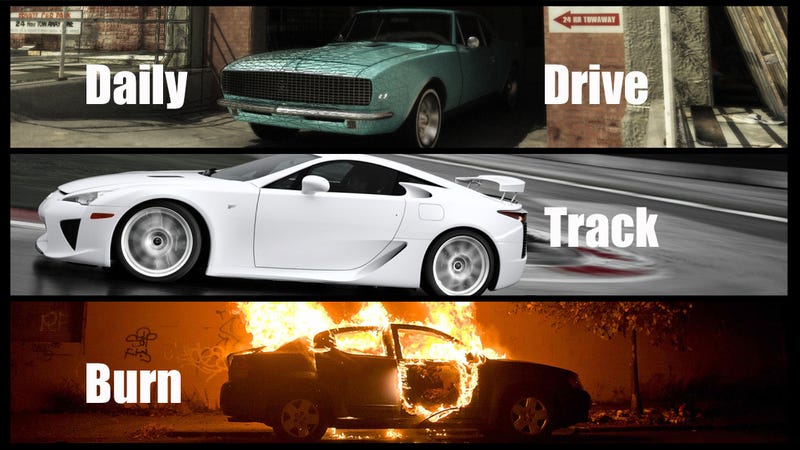 Welcome to Daily Drive, Track, Or Burn! 3 choices, 3 cars, you know what to do.
Yesterday I showed you some truly hideous one offs. Today I'll try to make up for it. The general consensus in the polls showed that people would be least ashamed to be seen in the Panamericana, think that the pregnant Lamborghini would do alright on the track, and that R8's and Mini Coopers shouldn't be allowed to mate as the EL Sport went to the incinerator.
In honor of of Turbo Tuesday I found you three cars with a six turbochargers! That's six more turbochargers than any car I've ever driven! I need more excitement in my life...
1. The Brabus Biturbo 700
The last thing the SLS needed was more power, but luckily for us there are people out there with more money than they know what to do with. For those people Brabus (in typical form) added two turbos, new exhaust, and bigger tires to put 689 hp out the rear wheels. They didnt change the brakes though, because brakes are overrated.
2. Underground Racing's Aventador Twin Turbo
1,200 all wheel drive horsepower, need I say more?
3. Underground Racing's 458 Twin Turbo
Turbo Ferraris are a sort of a taboo, but you kinda want this 700 hp beast. Admit it.
Well too bad! You can't have it, someone went and crashed it into a swamp already.
I don't actually have anything to say down here today, but it looks funny if there's no text. So, yeah...