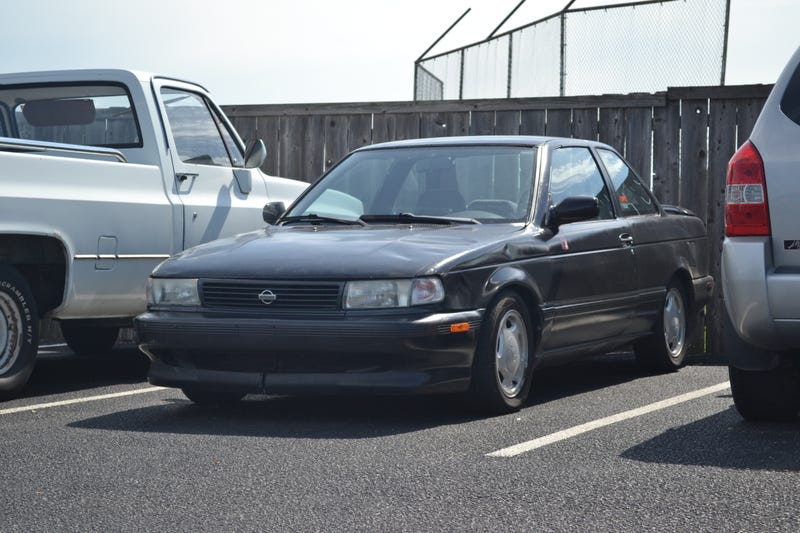 Just got back from the muffler shop where a grapefruit sized chunk of exhaust pipe was cut out with a massive hole in the top and a cancerous-looking blob of booger welds the size of an apple slice. Someone tried blind welding that hole shut and that someone failed miserably. Got it patched up with a new piece of pipe for a mere $35 and my god the SR20 can sing. Very nice sounding for a 4cyl.
Hopefully tonight or tomorrow I'll address the coilover sleeves and trashed front strut mounts. Here's roughly what the car handles like:
nyoom.
Exhaust video coming soon on the Drive Fast Not Loud channel. Probably going to do a full featurette on the car so far and possibly some of my plans for it.