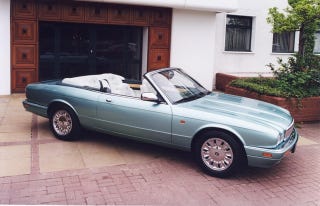 Here's a one-off convertible coupe XJ that Jag made in the 90s.
It was just a shell, but it's since been made running and street legal: http://www.davidmarksgarages.net/daimlercorsica_part1
I never would have thought XJs would look so great as a convertible or with two doors. I wish they had actually produced these.