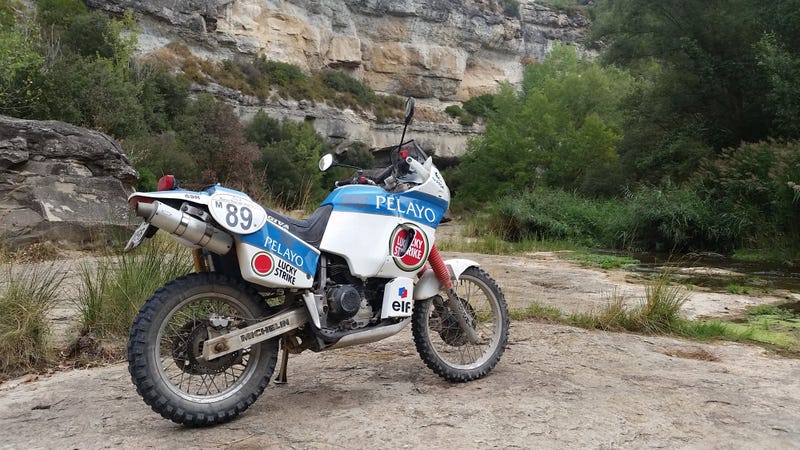 Guy posted this up on another forum and thought I'd share—- But he found an actual bike from the '94 Paris-Dakar Rally and got it running again....

In Elefant circles this is referred to as a "Marathon" version. Which just signifies that it was built up for rallying (similar to the HPN BMW's)— This usually included beefed-up suspension, a 944 big bore kit for the 900 motor and the ability to carry about 15 gallons of fuel between the primary tank and the side tanks...
There's even video of the bike in action 24 years ago..