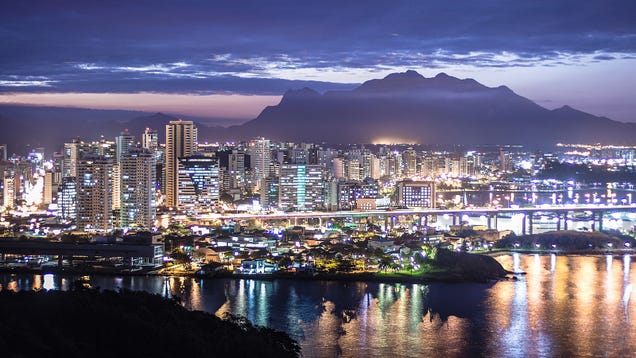 My neighbor state, Espirito Santo, is in a really bad situation right now. Basically, the Civil and the Military police are in a full strike since saturday, with only the Municipal Guard on the streets. So, as you guys can probably guess, there is some real The Purge stuff happening.
Schools and colleges canceled classes and public hospital are closed. Buses are being burned and stopped circulating through the capital . Stores and even malls are being sacked, cars are being stolen in bright daylight and even apartments are being invaded, with no fucks whatsoever from the criminals. There was 51 murders in the capital, Vitória, since the strike began on saturday 4, that in a city that only had 4 murders in the whole January. The president and the governor sent the Military and the Armed Forces to the state, but a lot of damage has already been done.
The police officers are requesting better salaries and work conditions, which is totally fair and have my full support (the average monthly income for a police officer in Espirito Santo is around USD$830,00, which is not only ridiculous small but way below the national average, which is around USD$1300,00), especially because being a police worker in Brazil isn't the safest of the professions, but simply stopping all the police work in a almost 4 million people state is dangerous and incredibly irresponsible. A lot of people already lost and will probably lose their lives during this strike, and an even higher number of people are losing their belongings and ways of income due to this.
I really hope this ends soon, and I REALLY hope police officers from other states don't take Espirito Santo as an example.