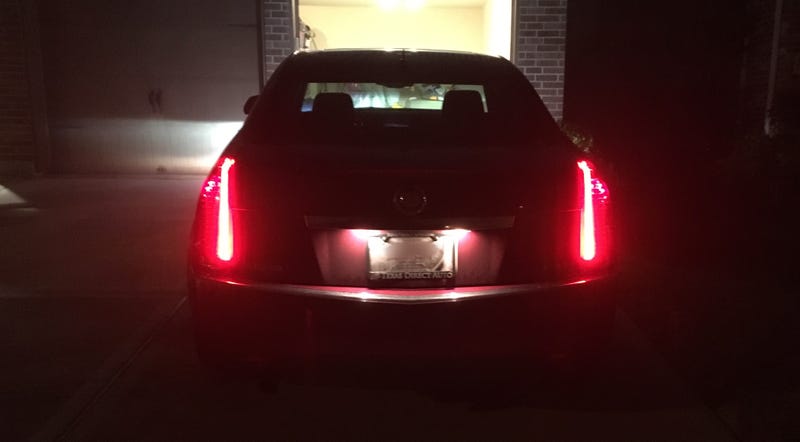 It might not be the newest generation, but this is how Cadillac brake lights should look: long.
I've always admired the second generation CTS' design. There's something sexy about it to me. I'm not saying that I'm happy about my mechanic burning my truck's engine to a crisp (full story coming), but I can't say that I'm unhappy with what I replaced it with. The butt looks hot at night.
Also, the Direct Injected 3.6 powerplant gives this car more acceleration than any vehicle I've ever owned. Mé gustá.