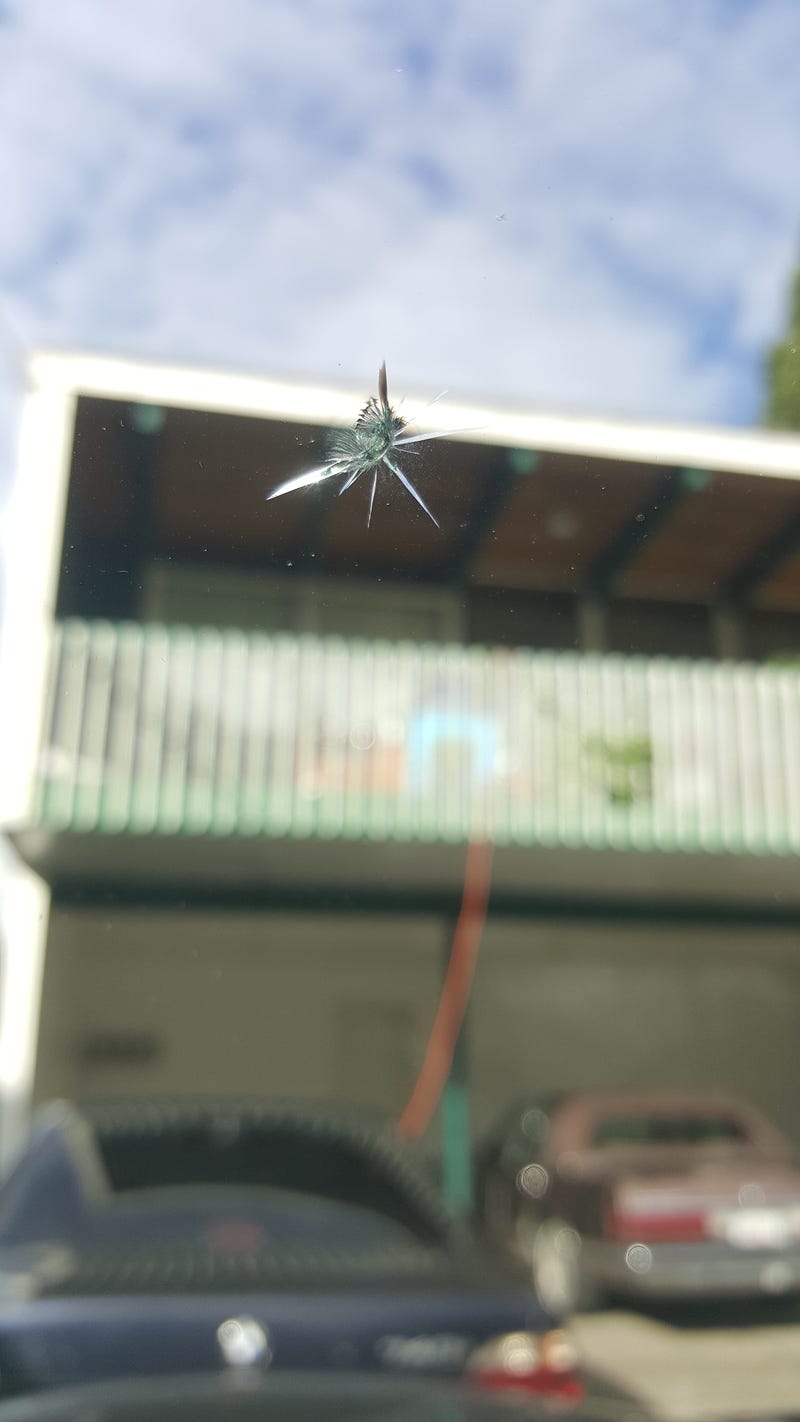 BC roads destroy at least one of my windshields per year.
Roughly 4 days after buying our FX45 a large rock destroyed the windshield, narrowly avoiding the A pillar, luckily. Has that windshield replaced, patted myself on the back for opting for comprehensive when buying insurance, and on life went.
Welp, that less than year old piece of glass is now ruined. Hopefully it cracks more before I make it to the glass shop, because insurance will only do repairs if the damage is smaller than 2", and chip repairs never come out perfectly.
Le sigh.