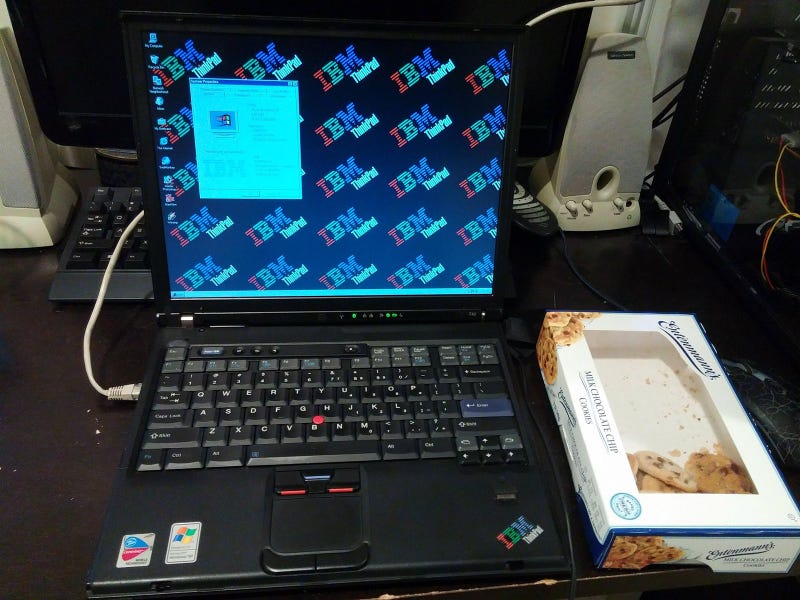 1.8GHz Pentium M, 2GB RAM, 14.1" SXGA+ 1400x1050, 40GB IDE + 80GB 7200RPM HD, ATI RADEON 9600, and because I am retro I put NT4 on the 40GB and XP with unofficial service pack 4
(more info here http://www.msfn.org/board/topic/17…)
Runs pretty nicely and quietly after I redid the thermal paste + cleaned out the fan and innards. I'm not really planning on using it other than as a glorified typewriter and running older software (SkiFree, Roller Coaster Tycoon, things like that).


I'm pretty impressed at how CLEAN it is.
Alright, oppo, recommend me some older games/programs to put on it.