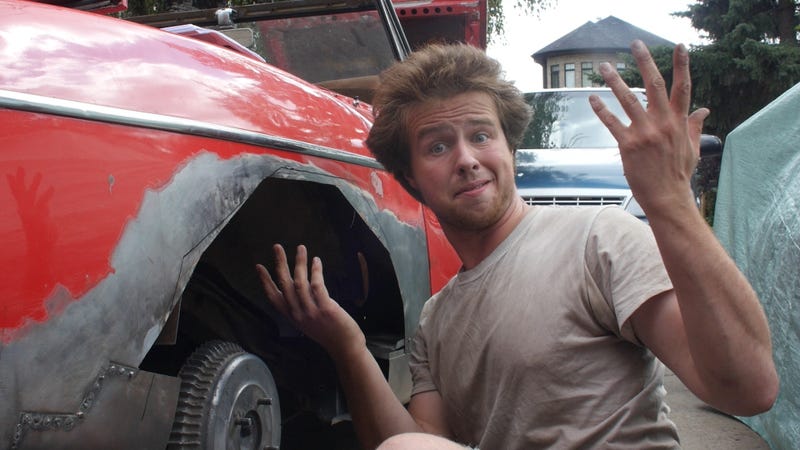 I've been doing a lot of welding since I got back, the rear wheel arches of this car are toast, so I've been building the only set of Datsun Roadster wheel tubs in the world, that way I can also fit wider wheels than the hilarious 4.5" wide ones it has now.
It's all 20 gauge steel that was lying around my dad's garage, welded up by me, it screws/rivets/welds directly to the quarter panel instead of the arch lip, much stronger than rust (I hope).
Still needs lights, turn signals, and probably a top if Clayton and I want to drive it through the mountains this fall, but that'll all fall into place!