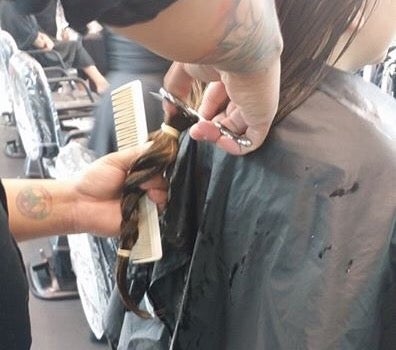 My wife took all THREE of my daughters to get their hair cut today (bless her). My 8 year old middle daughter (we'll call her "N") is in competitive cheer and had a teammate succumb to cancer last summer. N's last competition was last weekend, so this weekend she decided to get enough hair chopped off to donate for wigs in honor of her friend. She made this decision on her own, unsolicited.
Wife and I had no idea she was planning to do this. To say that I'm proud of her is an understatement. I'm also hopeful that we might have actually raised benevolent and kind children.
And since this is Oppo, she also really likes Lamborghinis. So here's an Aventador for your time.