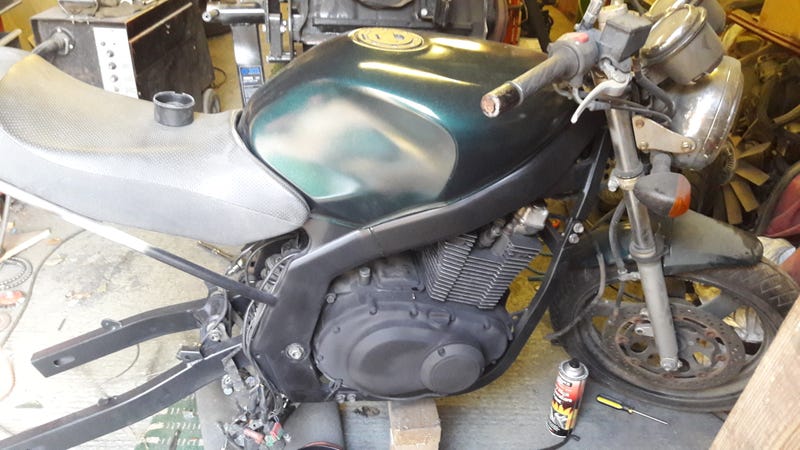 ...was a little less productive. Waiting on a front sprocket before i can really get on with anything else (Fast and Free my arse). Rebuilt the other brake caliper though and sprayed the engine with heat resistant paint. TBH i'm not sure i like how it looks as it's a different level of matt to the frame, but it does look better in real life.
I do like the painted fins with the edge polished though :) it won't last, partially because heat resistant paint from a rattle-can is shit, but mostly because i didn't bother cleaning the corrosion from between the fins. It was mainly to satisfy my curiosity of what it'd look like ;)
tl;dr don't get bored and stall on a project otherwise you'll find questionable things to do...