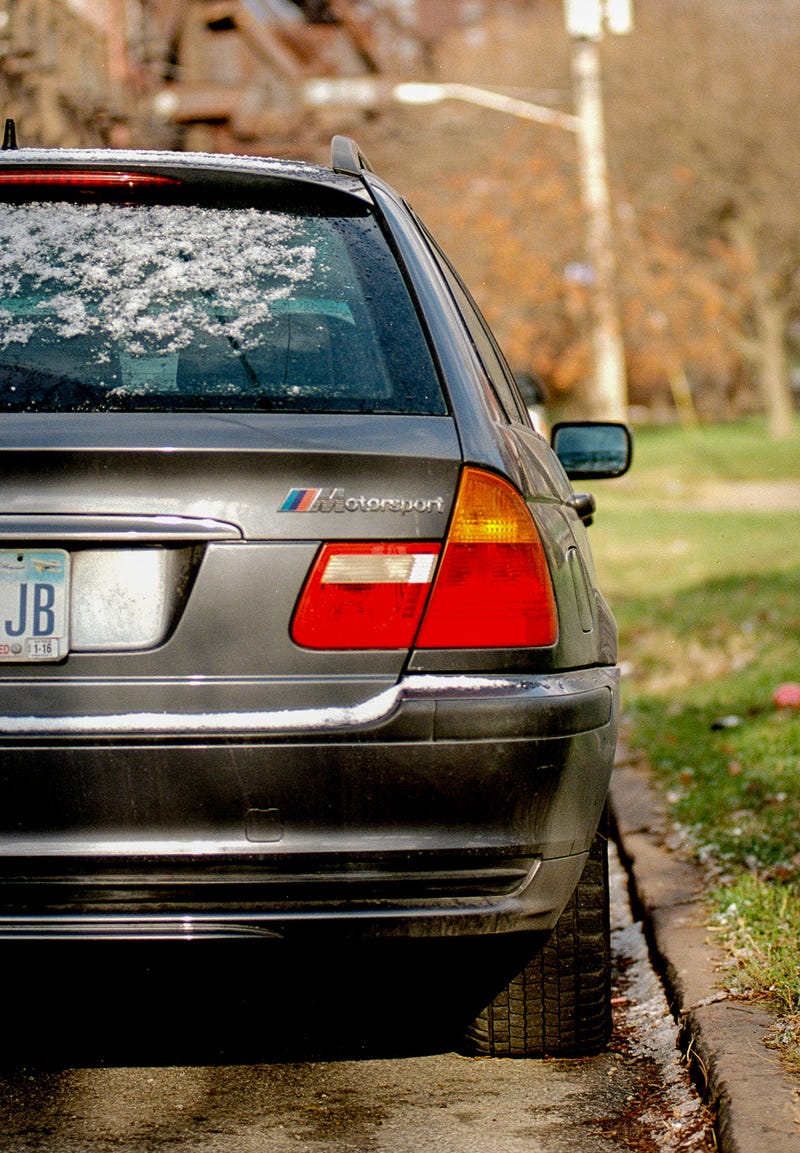 I just got back from Quebec City, so I missed a day. Here's two to make up for it, starting with this strangely-badged wagon. Doesn't quite pass the smell test...
I'm sure this one is just one of those things that everyone has noticed but me... I had no idea mirrors folded this way. Why?
Anyhoo, once I get myself back together after it'll be back to regularly scheduled programming.