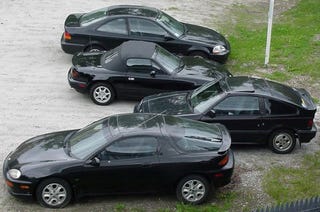 You get to track two.
Personally, I'd...
DD the CRX because of good looks and good fuel economy.
Track the two Mazdas; the Miata for RWD and the MX-3 for its 1.8 V6 and suspension geometry that emulates four-wheel steering.
Burn the Civic because there are plenty left to go around.