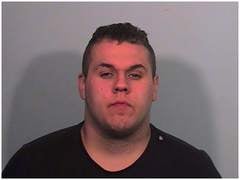 An employee of a Gurnee auto dealership gave the keys to two of the business' cars to a man in exchange for $10,000, according to police.
On Jan. 20, police in Mount Pleasant, Wis., pulled over a 2014 Ford Mustang GT, which had been reported stolen from Gurnee Ford at 18834 W. Grand Ave, according to a statement from the Lake County Sheriff's office.
When police questioned the driver, they learned that another Wisconsin man, who worked as a service porter at the dealership, had turned over the keys to the Mustang, and another car, for an agreed payment of $10,000, police said.
The cars were valued at about $40,000 each, according to police, who said the second vehicle was never taken from the Gurnee Ford lot.
Travis A. Smith, 19, of the 5100 block of 23rd Avenue in Kenosha, Wis., is being held on $50,000 bond after being charged with theft over $10,000 and auto theft conspiracy. His next court appearance is set for Feb. 3 in Waukega