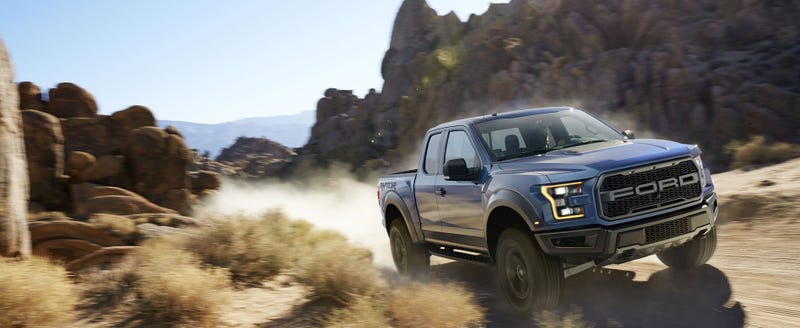 This is how you do an obnoxiously large and ridiculous nameplate.
When the Raptor first debuted I was in love with everything but the grill, but it grew on me. Now with the new one, I'm not exactly a fan of the tailgate design, but Dodge (that's right, I said Dodge) is making me appreciate how well Ford has pulled off ostentatious.
Seriously, guys. This looks like something you can buy from AutoZone by piecing together a bunch of those terribly cheap chrome letters, except those don't come in the size of douche.