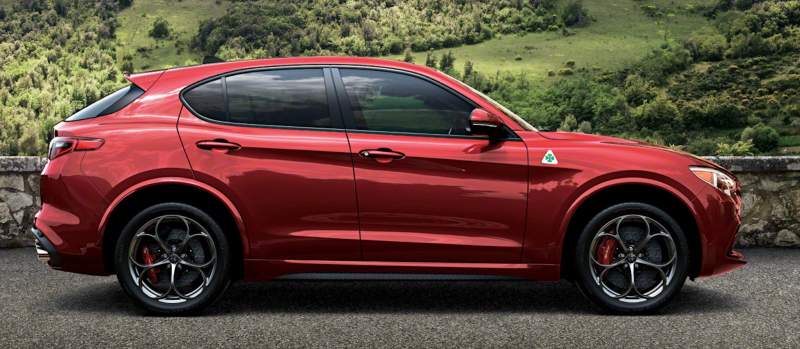 While you complain about the fact that Alfa Romeo is now ruined, please remember that Alfa needs this in order to survive the North American market. "Brand dilution" my arse, milkshakes melt, people change, and she dumped me on my birthday the automotive market is going to shift over time. Put on your adult pants/skirts/jorts and deal with it if you want the brand to survive.
Also, from the front page:
"... the Stelvio ... will have a Quadrifoglio version from the start, and will use the Giulia's twin-turbo 2.9-liter V6 making 505 HP/443 lb-ft (316 Nrp)of torque."
If you don't think this is rad then get of here.