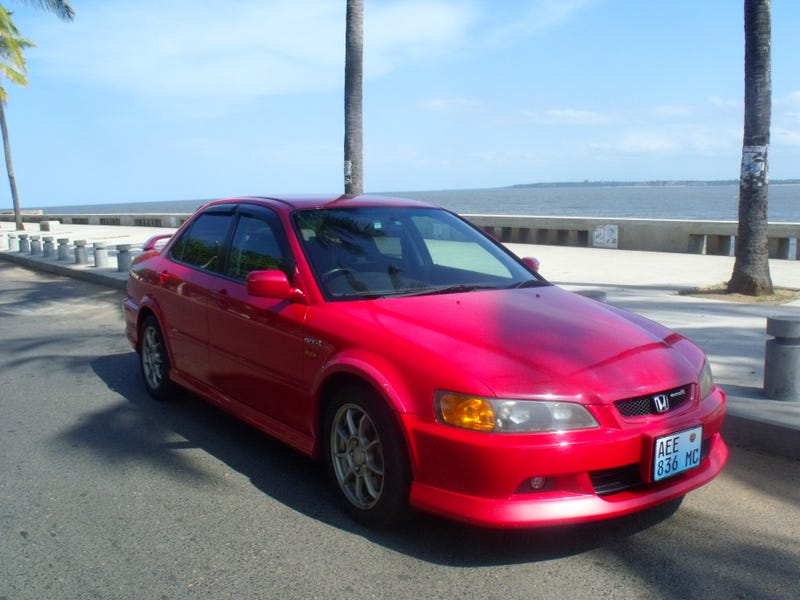 Boys, this beauty right here is named Christine (after the 1983's horror movie) and it is a JDM 2001 Honda Accord Euro-R with 98,xxx Kilometers.
I have imported her from Japan into Mozambique (Southern Africa) this last November and after being shipped on early December she finally arrived on January 7th.
Boys, i'll tell ya, it was a tough wait.
What a google search will tell you is the engine is a Vtec H22A powerplant good for about 220 hp at 7,200 rpm mated to a 5-speed row yer own transmission, bonus jalop points right there :)
Luckily she has no major issues, asside from paint fade in a few spots and a slight jerkiness on 1st gear, but that could be due to my getting used to the clutch. Something i will have it checked out either way.
I must say i have been having a great time, but more on that later ;)
Well, this is it for now, but i'll be back to talk about how i went about finding her and the import process here in my country (waiting to here about Doug's R32 too), as well give a small review.
Southern African Jalop signing off,
Mitology