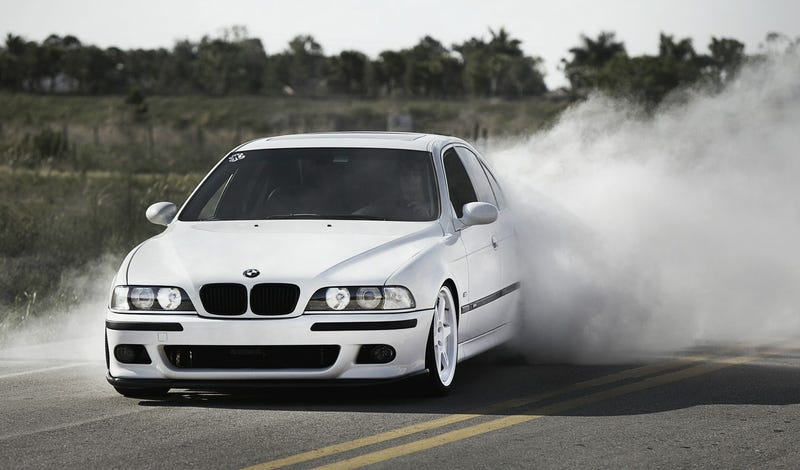 Dear E39 Buyer's Guide on the FP:
Goddammit. Damn you. I hate you.
Seriously, damn you. Why do you do this to me?
Seriously, I just spent a couple hours looking at pristine E39s which I cannot afford. Right now I all I want is a gorgeous, perfectly stock E39 M5. Look what you've done. You've ruined my life! What with all this, great handling and 400hp V8. You alone made me spend perfectly good summer day looking at M5Board, Bimmerfest, etc. just for you own personal satisfaction. All I can do is hate you. All I will do is hate you. Your lust inducing and time consuming post should burn it hell. In fact, I'm sure it shall burn in hell. You deserve it.
—
SaabStutz
(For those of you who can't tell, this is satire. It is MEANT to be a tad funny, if you read it that way. I enjoyed searching for E39 M5s but dislike the fact I spent too much time on it [obviously my own fault] and the fact that I can't afford one [also my own fault])
And for your enjoyment, here's a couple more E39 M5s: