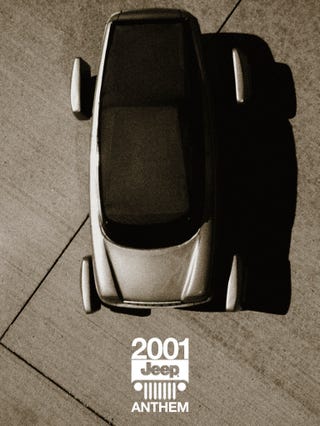 Designed for the USCAR program, October-December 2001. Of course that program was cancelled like right after we started it.

USCAR was a pretty sweet program, mandating that Ford, GM, and Chrysler worked together to make efficient, recyclable cars that seated four people and met certain standards.
They made some cars like this:
For a 6-week program designing an 80MPG, 80% recyclable Jeep, with a 1/4-scale clay model, I don't think it's too bad, now, 14 years later.